The Council of Ghanaian Associations in Dallas Fort-Worth Metroplex Texas (COGA DFW) hosted its 6th Ghana Festival on Saturday, August 28.
Second Lady Samira Bawumia was in attendance to celebrate the rich and diverse Ghanaian culture through the showcase of unique Ghanaian cuisines, dances, and traditional regalia.
COGA DFW is an assembly of Ghanaian professional associations, ethnic groups, and registered Ghanaian groups in Texas. GhanaFest is an annual celebration of Ghanaian culture, and this year's event featured musical performances, cultural dances, and a variety of dishes for attendees to enjoy.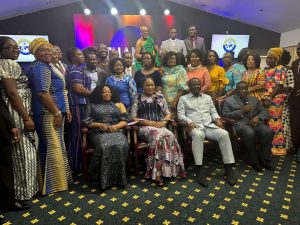 Ms. Bawumia expressed her gratitude for the opportunity to attend the festival, saying, "I am honoured to join fellow Ghanaians in Texas and celebrate our rich culture. It is always a pleasure to see Ghanaians coming together to showcase our culture, food, and traditions."
At the GhanaFest Thanksgiving Service, Ms. Bawumia was honoured by the leadership and members of the Church of Pentecost Incorporated, Dallas District.
She expressed her appreciation for the recognition, stating, "I am humbled by the warm welcome and the kind gesture of the Church of Pentecost in honouring me. May God bless us all as we continue to celebrate our rich culture."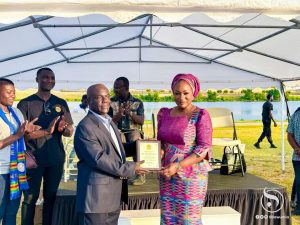 The event was a great success, and attendees had a wonderful time celebrating Ghanaian culture and traditions. The Second Lady's attendance highlights the importance of preserving and sharing Ghanaian heritage and culture with the world.