The much-anticipated diplomatic tour of Africa by the United States of America's Vice President has begun.
Kamala Harris touched down at Ghana's Kotoka International Airport on Sunday, March 26, 2023.
In the company of her husband, Douglas Emhoff, and other top US officials, the Vice President said she seeks to reinforce the United States' ties with Ghana and the continent.
Madam Harris is embarking on a one-week tour which will see her visit Ghana and two other African countries – Tanzania and Zambia.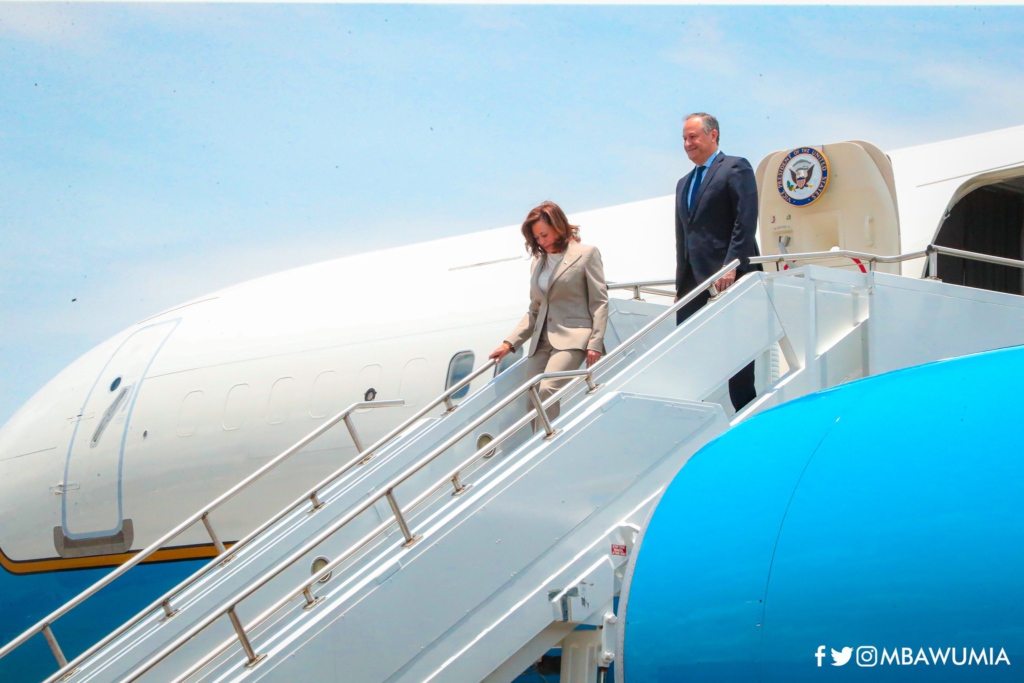 Delivering her first address, Madam Harris highlighted the significant role of Africa in the world .
She, therefore, hoped that her engagements while on the continent will foster investment in Africa.
These are some of the forever-frozen moments of Madam Harris' memorable visit to Ghana.