Parliament has through a simple majority vote assented to the nomination of Ernest Yao Gaewu and George Kingsley Koomson as Justices of the Supreme Court.
The duo were recently appointed by the President, Addo Dankwa Akufo-Addo.
With three Members of Parliament absent on Friday, March 24, 2023, 272 lawmakers voted for the duo's promotion to the apex court of the land.
With a hundred and thirty-eight (138) MPs voting 'Yes' for Justice Ernest Yao Gaewu, one hundred and thirty-four voted 'No' giving him a slight affirmation by four votes.
For Justice George Kingsley Koomson, one hundred and thirty-nine (139) MPs gave a 'Yes' vote against one hundred and thirty-three (133) voting 'No'.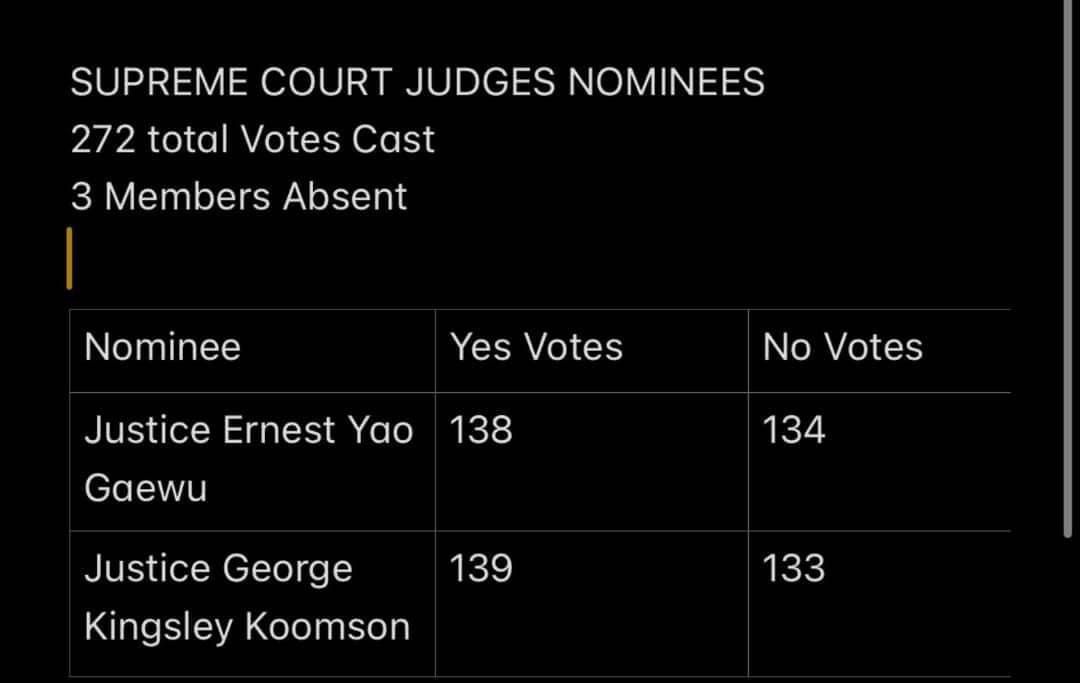 The Justices' approval followed that of the newly ministerial nominations that were approved by the House earlier.
Onuaonline.com