Vice President, Dr Mahamudu Bawumia has launched the National Rental Assistance Scheme, on Tuesday, January 31, 2023 to support lower-income earners to have decent rented accommodation in the country.
The programme is starting off in six regions in its first phase- Greater Accra, Ashanti, Northern, Western, Eastern and Bono East.
It will later be expanded to the rest of the country.
The governing New Patriotic Party (NPP) promised in its 2020 manifesto to pay rent advance of Ghanaian youth in the short term cushion them from the problem of high rent and long rent advance.
NPP also promised to set aside a seed money into a new National Rental Assistance Scheme (NRAS), which it intends to set up to address accommodation problems if its mandate was renewed in 2020.
Over two years into the second term of the administration, many Ghanaians have questioned the commitment of Akufo-Addo-led government to this promise.
Speaking at the launch, Vice President Dr Bawumia charged the implementing ministry, the Ministry of Works and Housing, not to renege on its oversight responsibility in ensuring that the programme is successful.
According to the Vice President, landmark initiatives such as the digital address system and mobile money interoperability introduced in the first term of the government as part of the digital transformation drive are paying dividends.
He said those initiatives have become the building blocks for new programmes such as the National Rental Assistance Scheme, which was launched on Tuesday, January 31.
Minister of Works and Housing, Francis Asenso-Boakye announced a GH¢30 million seed money for the take-off of the programme.
He said the first six regions were considered on the basis of higher rent advance issues recorded.
On his part, the Scheme Manager, Richard Acheampong said the process has been so simplified that even a fifth-grader can go through.
He, however, indicated that an affordability assessment will be conducted for each application before approval.
Speaking at the event, the Secretary of National Tenants Union, Frederick Opoku, charged government to make the application process fair and transparent in order to rid it of favouritism.
Secretary-General of the Ghana Trades Union Congress (TUC), Dr Anthony Yaw Baah appealed to the authorities to consider single mothers for the policy.
He said the launch comes timely as it will bring a big relief to a lot of workers.
The Ghana Rent Act of 1963 (as amended) states that a deposit of six months is the maximum that a landlord can request from a tenant. This national rental assistance scheme will embolden landlords to keep charging the two-year advance rent which is illegal in terms of the Rent Act.
The government presents the rental assistance scheme as a way of assisting tenants struggling to pay the advance rent. In reality, it's a scheme that is dangerous of entrenching a divisive social norm.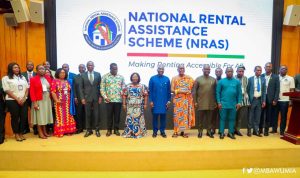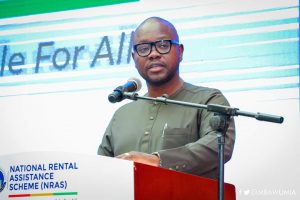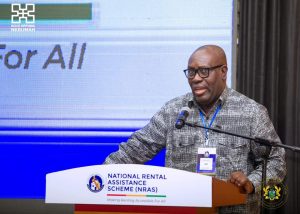 Source: DGN