International news media network Al Jazeera has been trending on Twitter in Ghana following reports that the media house has responded to a recent letter from President Akufo-Addo demanding a retraction and apology.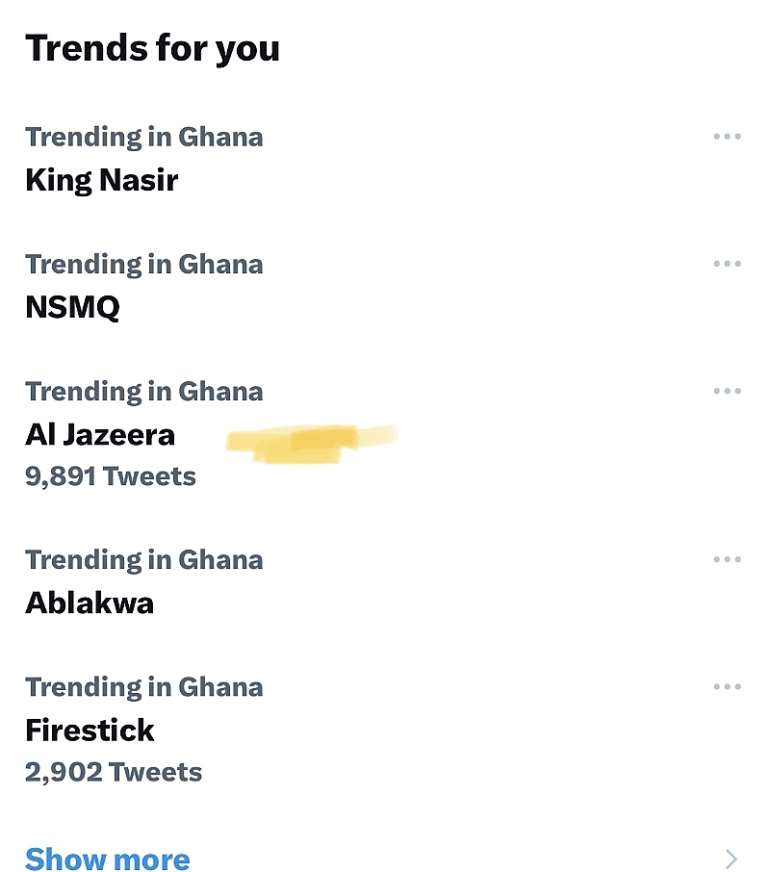 Source: MG
Many Ghanaians have criticized the presidency for making public the letter to Al Jazeera but refused same for the media house's response.
Critics argue that this is similar to how the government has handled the leaked report on illegal mining submitted in 2021 but was only made public this year.
According to TV3 journalist Johnnie Hughes, who independently verified with Al Jazeera, the media house responded within seven days as demanded by the presidency.
In a letter on April 11, the presidency demanded Al Jazeera provide evidence to support claims in its documentary "Gold Mafia" that Akufo-Addo acted as a lawyer for gold smuggler Alistair Mathias.
Al Jazeera has now responded, clarifying some points and stating that it wrote to Akufo-Addo before airing the documentary with Mathias' claims.
Al Jazeera's investigative unit replied an email request to the journalist on May 3: "We have responded to the letter from the President of Ghana, correcting some parts of the content and clarifying various points. Prior to 'Gold Mafia,' we wrote to the president outlining Alistair Mathias' claims. The president's response appears near the end of the documentary."