She was scared and went into a state of depression when she saw her new baby. This is the story of a mother of a polymelia baby girl who has successfully undergone surgery.
Baby Adepa, as we have chosen to call her was born with many limbs, known in medical terms as polymelia.
Doctors believe she is incomplete separation of twins. She had four legs, two pelvis, and two external genitalia.
Mother of the girl says she was scared of her daughter when she first saw her.
Though her motherly instincts didn't want her dead, she could not touch her baby and went into state of depression.
"I was so scared of my baby I couldn't carry her as any mother would; I cried almost everyday. I was in a state of depression," she told Beatrice Spio-Garbrah"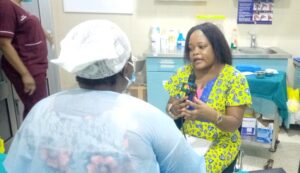 For seven months, mother and baby were on admission at the Komfo Anokye Teaching Hospital (KATH) for observation.
Senior Specialist in Orthopaedic Surgery at the Komfo Anokye Teaching Hospital Dr Konadu Yeboah explains the case was a rare one in humans.
"In my profession this is the first case I have come across. When the baby was referred to Komfo Anokye and we saw her it was strange to us", said Dr Konadu Yeboah.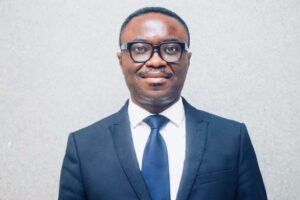 He continued that "we went into science literature to see if there's been a case somewhere in the world but we found out this is rare in humans but rather common in pigs and chicken."
A team of Paediatric and Orthopaedic Surgeons performed a five and half hour surgery on baby Adepa.
An excited mother who now cuddles her baby with joy is grateful to Doctors for the transformation seen in her daughter
She encourages mothers with any form of disabled child to seek medical help for them.
"I am happy now with the state of my baby girl now and I want to encourage mothers who give birth to deformed babies to seek medical help for them and not disown them," she said.
The Surgeons who went into the surgery with a low success rate describe the outcome as heartwarming and implores on parents not to disown their deformed babies at birth.