Madam Josephine Awuku Ansah Inkoom, District Chief Executive of Ayensuano District in Ghana's Eastern Region, is making headlines.
The DCE's interview on Accra-based UTV's news forecast has got many talking over her accounts of the amount of money used to repair a faulty bulldozer which could have been used to buy a new one.
The damaged one, according to her, was repaired at a cost of 4.5 billion cedis, indicating that a new one could cost 2billion cedis.
In what has triggered reactions, the government representative argued that using the said amount on the repairs is good because the machine is going to be used to fix bad roads in her area to make lives better.
"I can say that the amount of money we've spent repairing this machine (bulldozer) is approximately 4.5 billion cedis, and I know it's well fit because if we considered buying a new one, it could have cost us around 2 billion cedis. So if we use 4.5 billion on this machine and use it to help our people, they will be very happy," Madam Ansah Inkoom said in twi.
Many Ghanaians on social media say the DCE's narration depicts the high level of corruption in the current NPP administration.
Others also say it could be a mistake.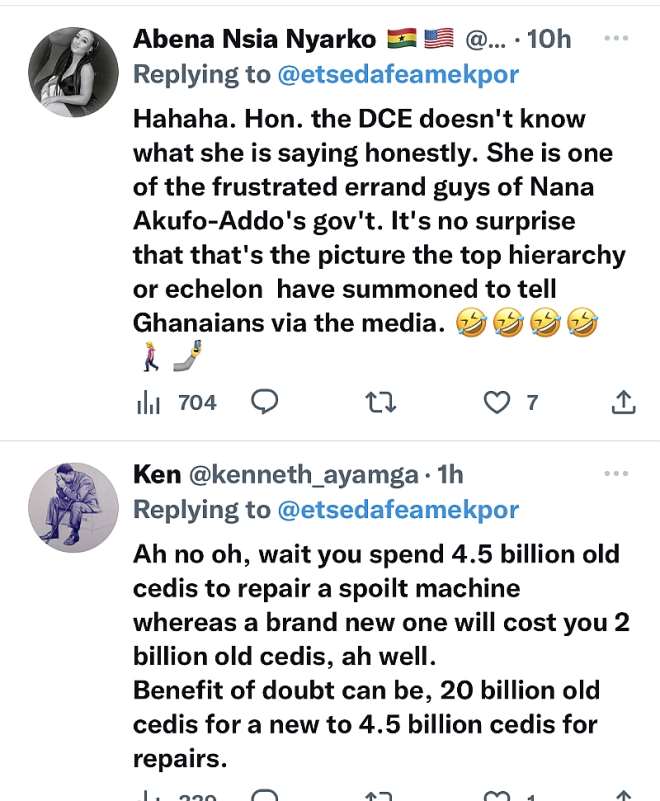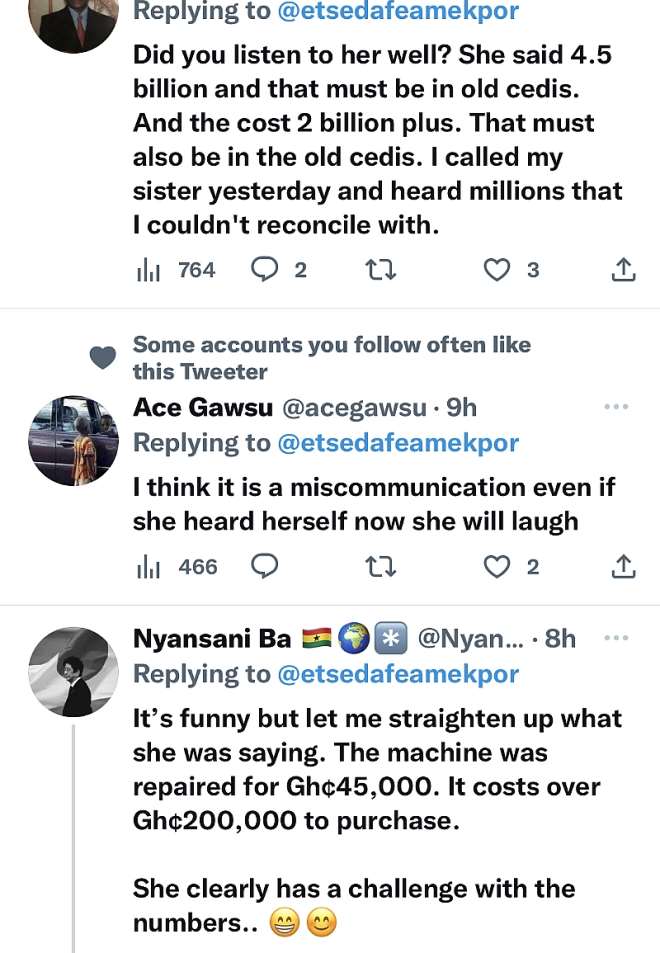 Source: MG